4th Grade – Nonfiction Short Reads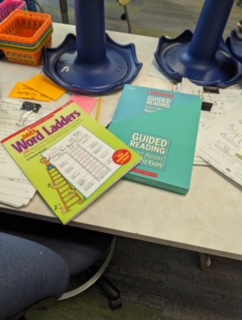 Whitewater Leads,
Thank you so much for the NonFiction Short Reads, Action Magazine and other vocabulary activities. The passion Whitewater Leads have for all children to succeed in Literacy/Reading is incredibly commendable.  I join you with this passion.  Through the years, I have taught 4 years of 1st grade, 8 years of Kindergarten, 8 years of 6th grade Reading/ELA, and 2 years of 4th grade.  Even though I taught many grades, my dedication to teach children to read successfully has been my goal for each grade.
I chose NonFiction Short Reads for my Whitewater Leads Scholarship.   These literature reads are short snips of quality literature.  Instead of reading the entire book, short reads will be 2-4 paragraphs from the quality literature.   A short read allows a teacher and small group of students to read a few paragraphs quickly, and then have follow up reading strategy conversations.  These reading strategies may include summarizing, inferring, predicting, themes, point of view and many others.  When students know how to use reading strategies, their comprehension improves.
Along with the Short Reads, I appreciate the subscription to Action Magazine.  My students will enjoy reading the magazines, and acting out the plays that are in Action Magazine.  Reading plays and interesting articles help students practice fluency which leads to strong readers.
Again, I appreciate your generosity that you shared with my 4th Grade Class.
Jacquie Sedmak
Lincoln Elementary 4th Grade Teacher

Whitewater Unified School District